Cast Iron Pig Slat
Product categories of Cast Iron Pig Slat, we are specialized manufacturers from China, Cast Iron Pig Slat, Pig Floors Cast Iron Slats suppliers/factory, wholesale high-quality products of Cast Iron Slat For Pigs R & D and manufacturing, we have the perfect after-sales service and technical support. Look forward to your cooperation!
China Cast Iron Pig Slat Suppliers
Cast iron pig slats are made of high-quality cast iron and are characterized by their durability. Not only can be used for laying the floor of pig farms, but also for sheep, cattle and other farm floor laying, but also has the effect of insulation. Its chemical composition ensures maximum strength and endurance, with vertical ribs in the same direction, so sows can get up easily. Perfect alignment of the holes between the ribs to avoid damaging the sow's nipple. Easy to clean, quick to install.
The cast iron slats we produce are very good for sows and piglets. We can produce a variety of cast iron sats, can also be based on customer requirements or customer drawings provided for production.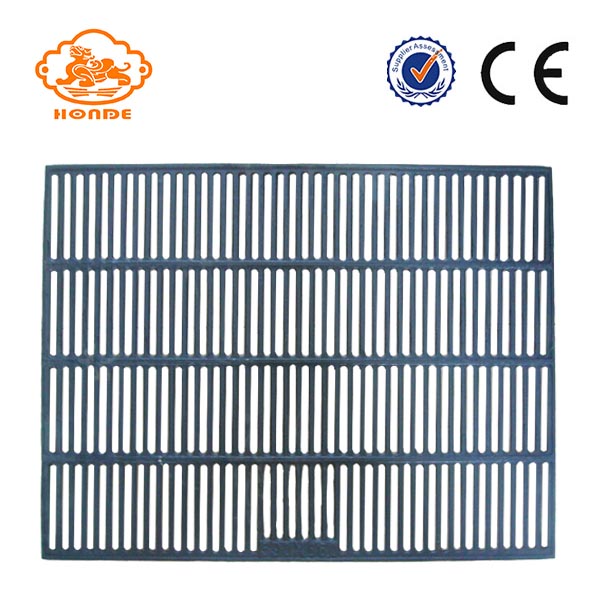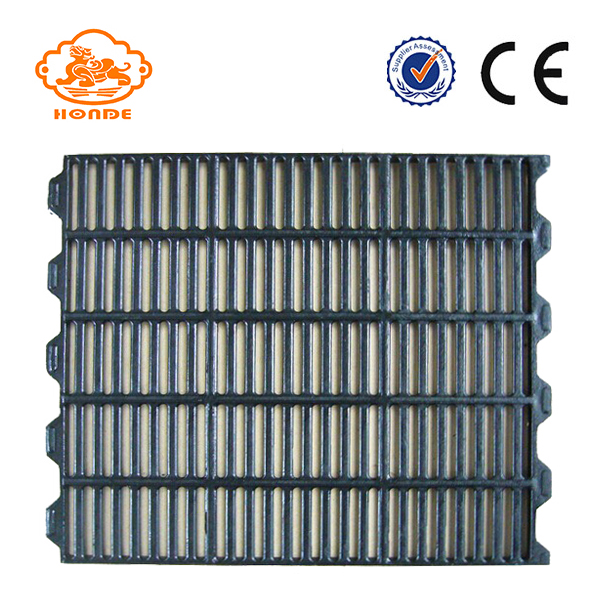 | | | | |
| --- | --- | --- | --- |
| 1286 | 600*600mm | 14kgs | 595mm |
| 1287 | 500*600mm | 14.5kgs | 595mm |
| 1289 | 600*600mm | 18kg | 595mm |